Hungry Burrito
510 Morgan Ave, Brooklyn, NY 11222
Order now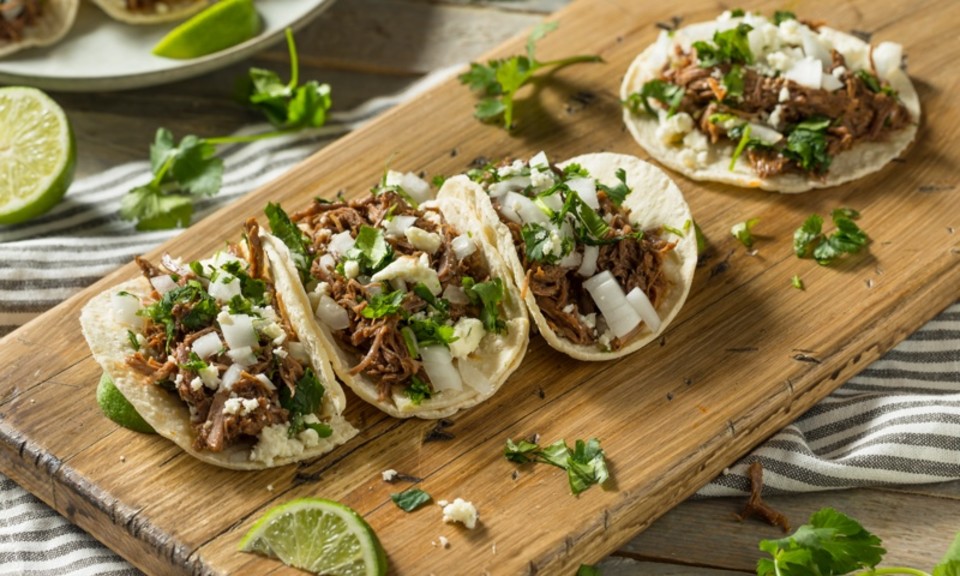 DENISE
i just recently ordered from this place & i ended up ordering my lunch from here 2 days in a row! My delivery actually came earlier than expected, food is delicious, i definitely would recommend it!
susanna
These guys are seriously the best and the food is on point! Best Mexican in Brooklyn. Cannot recommend them enough
naama
Great food, great prices.
Fast delivery!
Food is always fresh and tasty
Slav
Delivery closes an hour before the store close and
Kristen
The food was AMAZING like always !
Spring
Finally found flautas that are crispy. They are frequently soggy or dried out inside at other places. These ones are on point and the torta is bomb too.
Brian
Surprisingly tasty and well put together for how cheap and quick it is. I may even be my favorite Mexican in the area. Love the chorizo nachos.
Erica
Really like this place! Ordered from them multiple times and the tacos are excellent. Definitely a favorite
Gaurav
Great chorizo burrito. Extra for salsa sucks, though. At least include one free.
Snezan
Love their huaraches and limeade! Wonderful ladies in then restaurant too
About us
Breakfast, Burritos, Lunch Specials, Mexican, Tacos
Today

Delivery: 7:00 AM - 2:00 PM

Takeout: 7:00 AM - 4:30 PM

Delivery

Tuesday:

7:00 AM - 3:00 PM

Wednesday:

7:00 AM - 3:00 PM

Thursday:

7:00 AM - 3:00 PM

Saturday:

7:00 AM - 2:00 PM

Takeout

Tuesday:

7:00 AM - 4:30 PM

Wednesday:

7:00 AM - 4:30 PM

Thursday:

7:00 AM - 4:30 PM

Saturday:

7:00 AM - 4:30 PM